flexsoftech is a leading software development company in India providing Offshore Software Development Services & solutions with services such as outsourcing software development India, Web Development India, Product Development, E-strategy Consulting, Offshore software development, Web-Enablement Designing, Offshore Application development, Salesforce CRM Customization, .Net Development India, PHP Development, Software Development, Multimedia and Design Solutions, Web Development.

.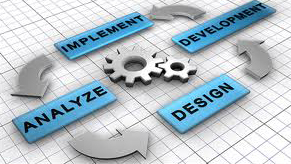 We have a core team dedicated to each technology competency. A small team of talented and creative programming and design experts are dedicated to perform latest upcoming technologies. This way flexsoftech ahead of peers and can provide a timely response to clients that want to develop software solutions using latest cutting edge technologies.
We have open source capabilities in PHP, Joomla, magento, .net, WordPress and MySQL. Our knowledge and rich experience on open source development helps us to quickly and securely get your solutions off the ground.
We use Adobe Photoshop for all our designs and Adobe Illustrator Coral Draw for specific illustrations. Adobe Dreamweaver is our classic tool for HTML, CSS, HTML5, CSS3, Javascript and server-side coding. Flash animations are normally created using Adobe Flash.
Some of our clients include business from industry verticals like multimedia and games, beverage, travel and tourism, finance, E-commerce, E-learning, IT solutions & consultancy organizations, young entrepreneurs, Corporates, NGOs, Government organizations etc.
Customer Speaks

We have found flexsoftech to be flexible, technically superior and most importantly strictly adherent to deadlines. With little in the way of formal specifications they have worked their magic accurately, thoroughly with little or no corrections. I find the entire team, especially our technical liaison, to be available and really understand our customers' needs and desires for challenging software. I highly recommend flexsoftech to all those who need an outsource partner with depth, breadth and a competitive cost structure.

Latest projects