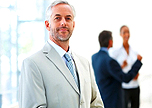 flexsoftech is offering a complete range of web solutions including web designing, web hosting, e-commerce solutions, multimedia solutions, Internet marketing and many more. With its electrifying presence,flexsoftech india has swirled the scenario of total web solutions.
Our keen-eye on emerging trends of online business as well as technical spheres had empowered us to render the most innovative solutions. Persistent development is the key drive of flexsoftech, be it in terms of infrastructure, skill-set or technology. Team, flexsoftech is fully committed to render back hundred percent values for the money paid by client. This commitment has earned us a global clientele comprising of leading brands.
Web Designing Team
We have empowered our designing team with professional web designers who bring impeccable amalgamation of tech-skills and electrifying imagination. The power to think and do out of the box distinguishes our web designers and their work. All this automatically speaks in catchy designing of web pages designed by our web designers.
Web Development Team
No compromise on quality and accuracy is the slogan of our diligent team of web developers. An outcome with zero flaws is the singleton target of our web development team. Bull's-eye of our web developers catches the minutest flaws which enables them to render quality at its best.
Content Writing Team
Magician of language seems to be the most appropriate term to introduce our team of copy writers. True masters of language and creative-writing are forming part in our team of copy-writers. They specialize in the art of presenting a user-friendly content in an enthralling style.
Web Promotion Team
Enthusiastic members of our SEO team play a vital role in the strengthening of online presence of our clients. Well-versed with fundamental nitty-gritty of online promotion, our SEO team holds strong tab on changing techniques of online promotion.
Support Team
Support team can be best defined as people behind curtain, yet the pivot of entire function. Promptness of our support team perfectly attuned our working in accordance to our client's requirements.